Hi,
I've been using the sct_label_vertebrae executable in a significant amount of data and could not help to wonder how does the algorithm know where to stop labelling the C1 level in the spinal cord (assuming it starts at the C2-C3 disc and labels C2 first and then C1). I've noticed, and I might be wrong, that there is some C1 section of the spinal cord being left out from the labelling process if referring to the actual anatomy of the C1 vertebrae (see what I mean in the screenshot attached). Is this because the labelling is based on vertebral levels instead of spinal levels and maybe only taking into account the base of the C1? I read a bit about this "vertebral versus spinal level" in the PAM50 paper. I also checked the SCT course slides to see what was actually labelled in the C1 section (slide 43) but I'm still slightly confused.
I just wanted to ask just for mental sanity as I'm worried that the metrics I'm computing at the C1 level may not be accurate in my case, but the good thing is that the C1 labelling is consistent across my subjects in terms of not covering the entirety of what I think it still is C1 section.
Thank you very much in advance!
Best,
Barbara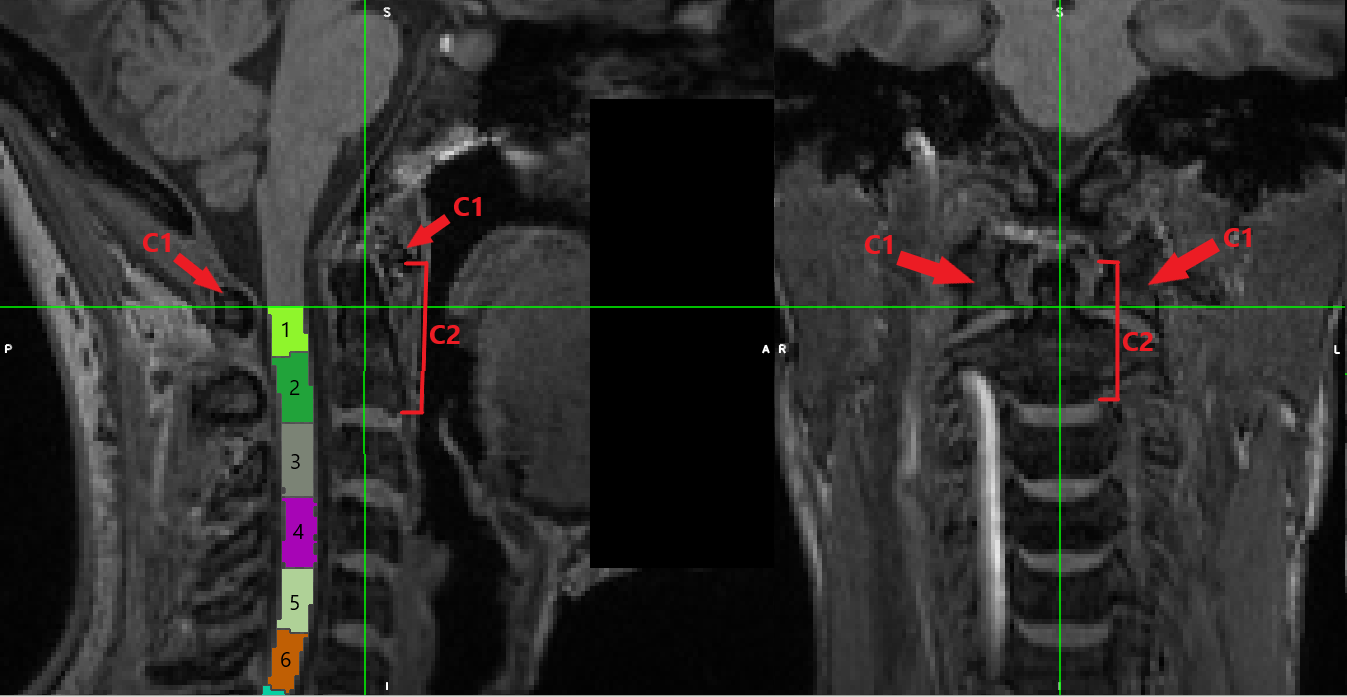 *Sagittal view on the left and coronal view on the right with the crosshairs located at the axial cutoff where label 1 begins. In red, what I think the C1 and C2 anatomy corresponds to.