Dear SCT/coregistration experts!
Problem
I'd like your help with coregistering low-resolution, restricted FOV (covering only a few vertebrae) scans to the PAM50 template, ideally in an automated way. As far as I understand, the limitation will be generating and supplying vertebral labels.
Description of acquisitions
In depth, we have scans centered around C6/7 with the following parameters:12 slices of 3mm, matrix=128x56, image resolution=2.2x2.2, 6 echoes (I'll refer to these as lowres_GRE_S, and the mean across echoes as Lowres_GRE_mean) that we interrogate.
Additional acq: We use a T1w (Lowres_run1_T1w) scan we use for segmentation, etc, with: 22 slices of 3mm, matrix=256x256, image resolution=0.9x0.9. These could be used as a fallback, for a 2-step coregistration (lowres_GRE to T1, T1 to PAM50), but I would like to avoid piling on warping fields.
Note that we use the T1 to derive the spinal cord segmentation I boundled in the zip. (We co-register Lowres_GRE_mean to the T1, segment the T1, then warp the segmentation back).
Desired outcome
I'd like to have Lowres_GRE_mean in the space of PAM50, so that I can then use the warping field to warp the multi-echo scan. Further processing will involve meaning across subjects, etc.
Previous processing steps
We do some unrelated processing, which is this:
Creating the mean across echoes (Lowres_GRE_mean)
Coregistering Lowres_GRE_mean to the T1
Segmenting the T1, and warping that segmentation back (spinal_seg_reg_S)
Solutions tried
I tried the following processing pathway:
1, Creating labels for the disks, without initialisation. This results in the following error (not surprising, as C2/C3 are not within the FOV):
Automatic C2-C3 detection failed. Please provide manual label with sct_label_utils

2, Manually initialising, such that the central slice (slice 6) corresponds to C6/C7:
sct_label_vertebrae -i Lowres_GRE_mean.nii.gz -s spinal_seg_reg_S.nii.gz -c t1 -initz 6,7
This does result in a reasonable labeling, but some bottom slices have no labels, and the 8 label (T1?) is too short: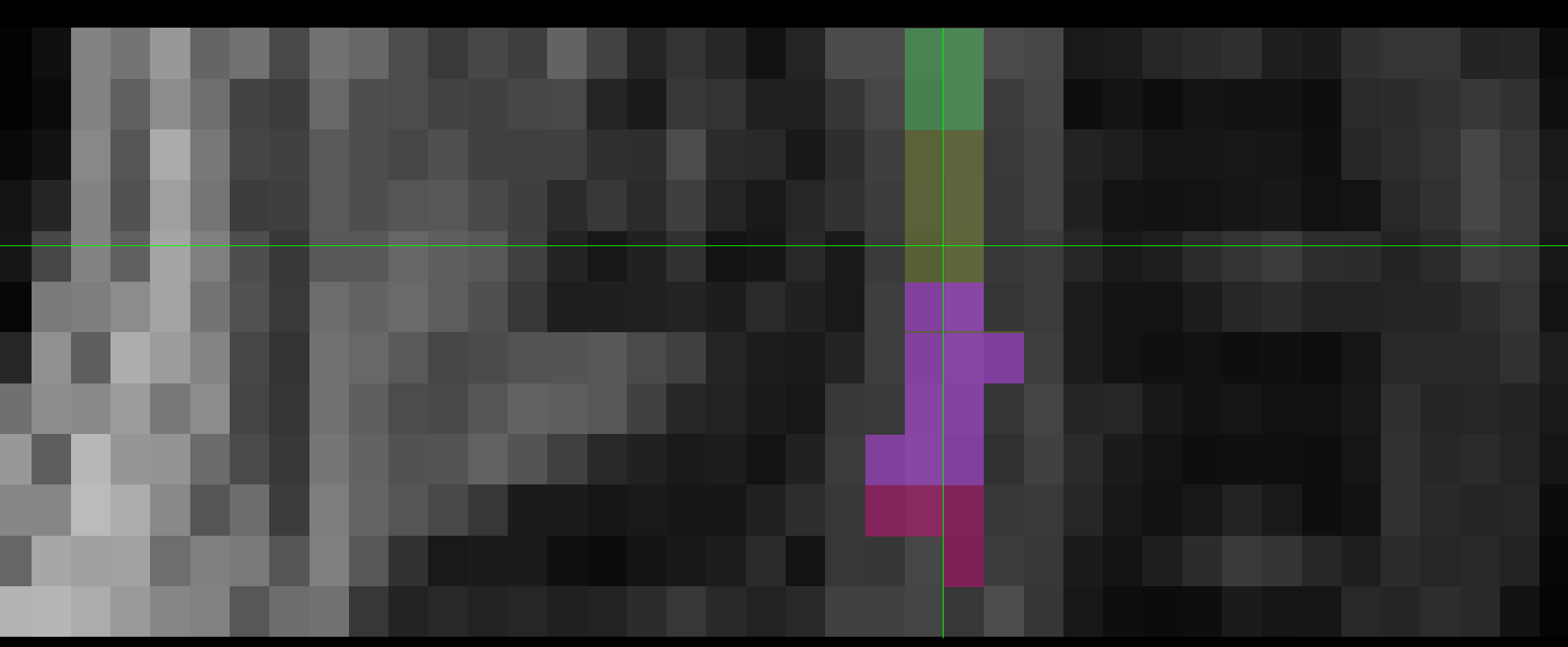 3, I can then use this label file to drive the coregistration:
sct_register_to_template -i Lowres_GRE_mean.nii.gz -s spinal_seg_reg_S.nii.gz -l spinal_seg_reg_S_labeled.nii.gz
I am not happy with this result. It looks really warped in the long axis view: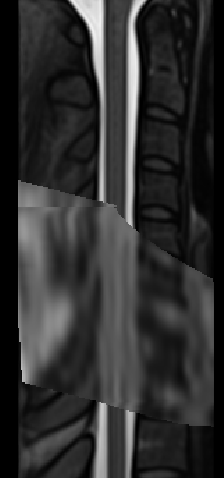 And some of the slices look very distorted and highly interpolated: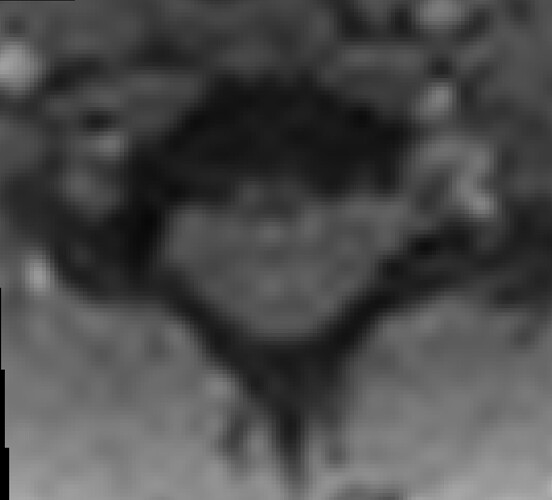 Questions:
1, Is there a way to improve this outcome? I am not familiar with to-template registration, so I don't know if the limitation is the input image quality, or my processing.
2, Is it preferable to derive the labels on the T1w scan as well, and warp them back the same way? I generally prefer not to have too many warp fields one after another, and the T1 labeling also does not look all that great (crosshair at label 6). Am I doing it wrong?
sct_label_vertebrae -i Lowres_run1_T1w.nii.gz -c t1 -initz 11,7 -s spinal_seg_T1.nii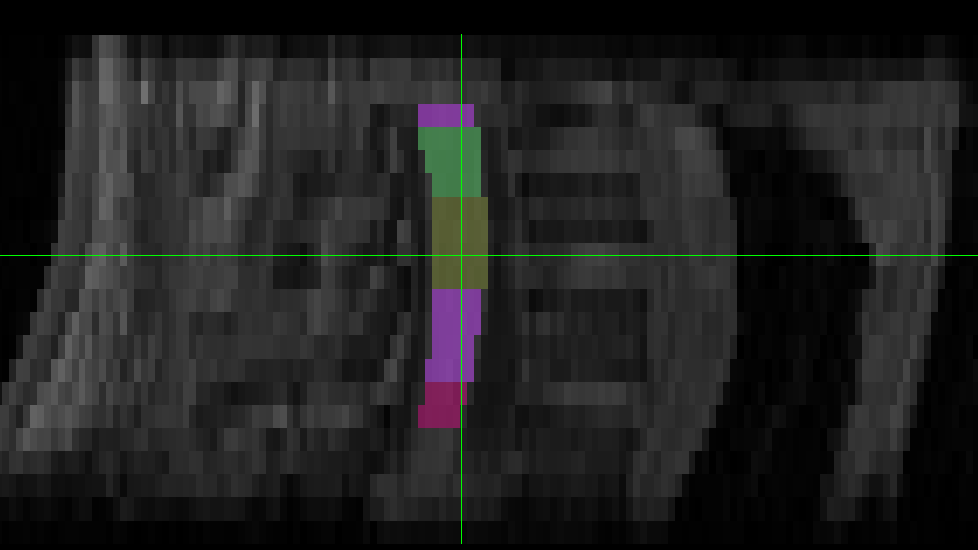 Data is here:
Best
Daniel