I`m trying to create the label vertebrae by executing:
sct_label_vertebrae -i t2.nii.gz -s t2_seg.nii.gz -c t2 -qc ~/qc_singleSubj
but it gives me wrong vertebrae segmentation at cervical.
Result: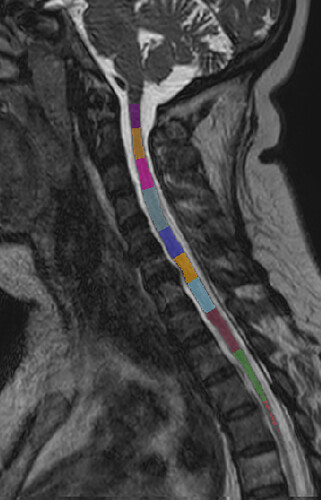 I`v even try to make it by using manual initialization, and I had a similar result:
Is there any way that I can fix it?
Thank you!