Hello,
I am using SCT 5.7 (but same results with 5.8) to register MT images to PAM50 space reusing sagittal t2 warping as explained in the tutorial (log attached) :
1/ SC segmentation on sagittal t2:
2/ SC labelisation on sagittal t2:
3/ sagittal t2 registration to PAM50
4/ SC segmentation on MT1
5/ SC mask creation based on mask of step 4
6/ MT registration to PAM50 using sagittal t2
Everything went ok, QC is fine for sagittal t2 processing and MT1 SC segmentation.
At the end, I have a pretty good registration of MT for many slices. But for a few slices (it could be 3-4 slices in a row or only one, 4 ok, 1 bad), the segmentation is stretched as you can see below displaying the MT1 image, with the registered PAM50 levels overlaid on it (blue) and the manual segmentation on top of it (white). In the picture, first and last slices are fine but for the other ones, there 2 to 4 voxels too large.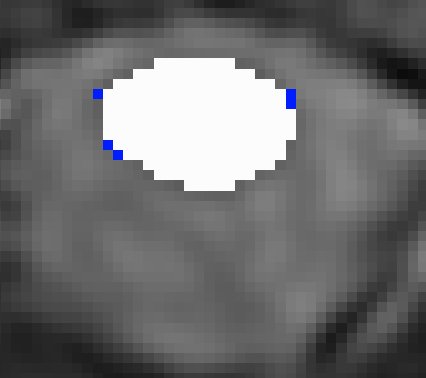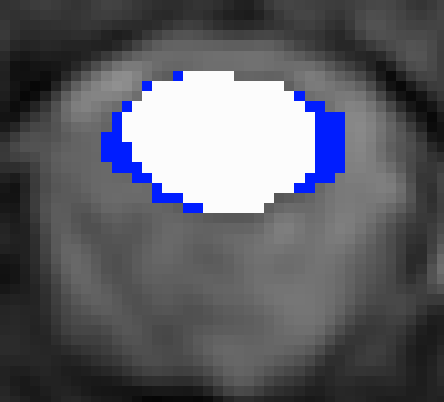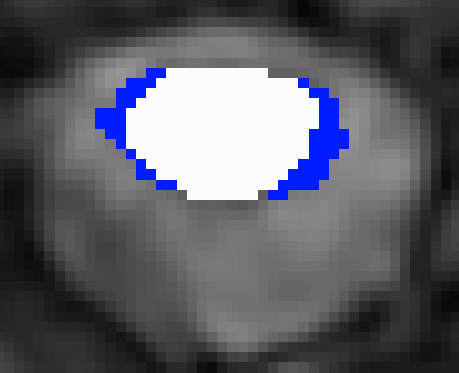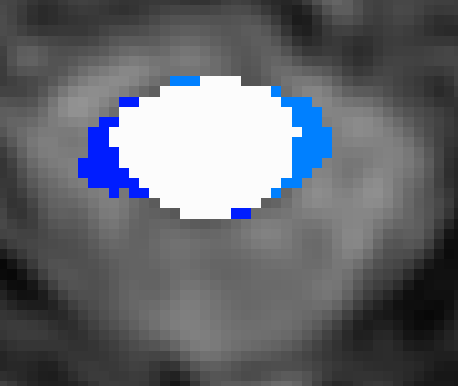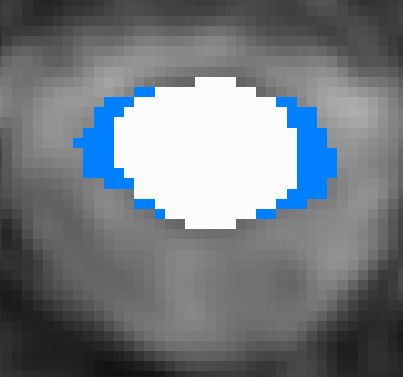 If I overlay the registered PAM50 T2 image, we also can see this stretching.
Did you already experience this issue? Would it need to tweak the parameters?
It is quite surprising to get good results for many slices but sometimes, some of them are stretched.
sct_check_dependencies is at the end of the log file.
Best regards,
Malo
log_file_issue_SCT (60.2 KB)