Hi! I am trying to label whole spinal cord, but I keep getting following error message: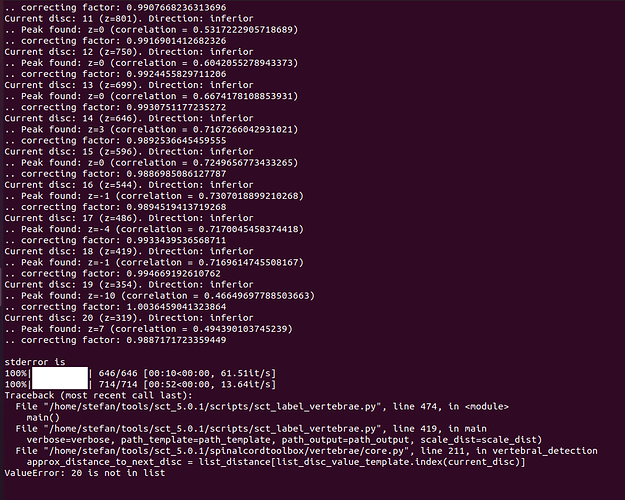 Here is the command I am using:
sct_label_vertebrae -i whole_spine.nii.gz -s whole_spine_seg.nii.gz -c t2 -ofolder labeled_spine

whole_spine_seg.nii.gz was generated with PropSeg, where I've specified CSF flag as well, but I dont think thats important.
I should note that on some images I am not experiencing this issue. Is there any way to overcome it?