Dear @jcohenadad
I have a question about sct_analyze_lesion. I'm trying to use Is the column "length [mm]" for my research but lot of the values I get are negative. Am I doing something wrong?
For example here: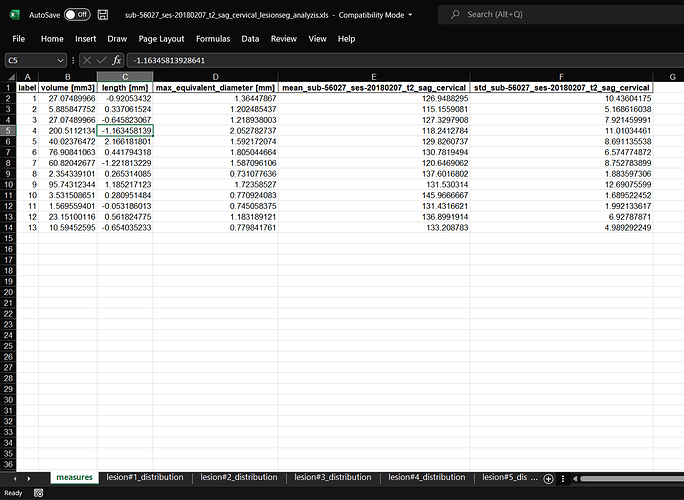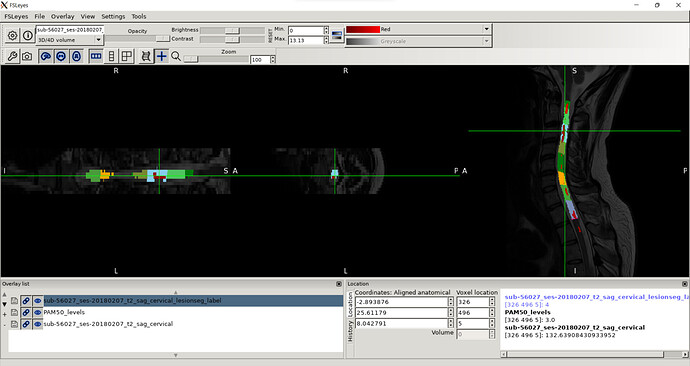 My code is
sct_analyze_lesion -m sub-56027_ses-20180207_t2_sag_cervical_lesionseg.nii.gz -s sub-56027_ses-20180207_t2_sag_cervical_seg.nii.gz -i sub-56027_ses-20180207_t2_sag_cervical.nii.gz -f sub-56027_ses-20180207_t2_sag_cervical_templates

I'll send you the original files on Email.
Thanks a lot,
Yehuda