Hi SCT Experts,
hope you are doing well. I'm still new to sct software and excited to use it as a main tool to analyse my Ex-vivo dwi dataset.
I wonder how I may solve the following issue to align dwi dataset with T1 mask orientation (RPI)?
T1 dataset and (DWI) were scanned in the sme space. So,I resampled the dwi dataset to T1 resol. Then I tried to re-orient my dwi data to RPI orientation to use T1 mask to generate dwi template but unfortunately it didn't seem to work out.
I followed the following steps:
I used the following commands for T1 dwi dataset to get RPI orientation that matches the mask. Please see screenshots when I tried to overlay the dwi and t1 dataset with Charleys' mask (nothing were changed).
sct_image -i dwi_top_resampled.nii.gz -setorient RPI dwi_top_resampled_RPI.nii.gz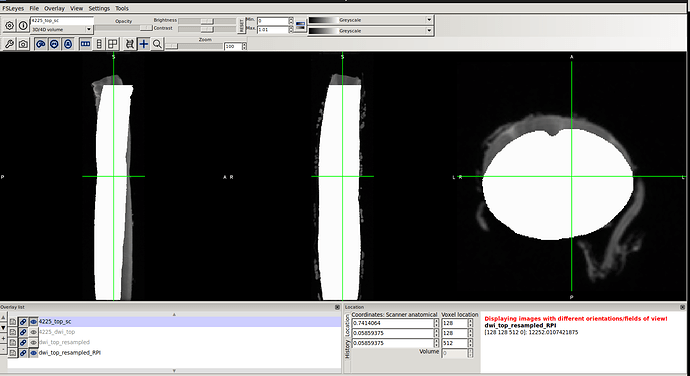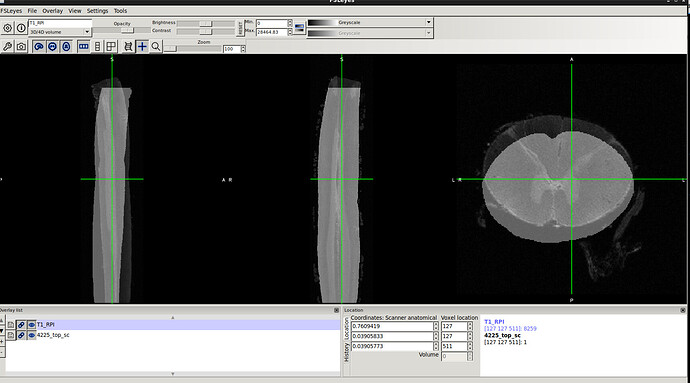 I checked the orientation for all dataset using sct_getorient and fslinfo I got that the orientations and resolutions are alright. (please see the screenshots below).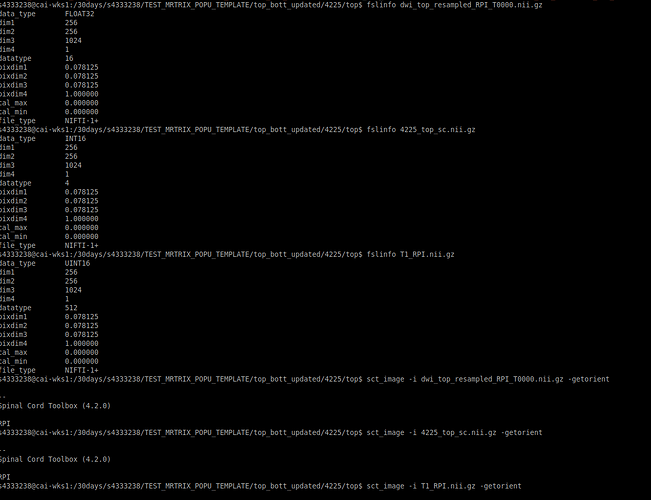 In case if you would like to investigate from your side, I'm happy to share data files with you.
Could you please guide me whether I could bring t1 and dwi dataset to T1 mask space with correct RPI orientation or not?
Many thanks in advance …
Cheers,
Ibrahim